December always seems to be the time where people start to take stock of the year that's coming to an end. It is also a time that seems to be extremely busy, making sure to meet deadlines and get everything prepared for the holidays, even though these holidays will be very strange. I don't like to think about it much as it makes me sad, but I also know I have a lot to be grateful for this year.
I haven't had time to do much reflection at the moment, so will save that for nearer to the close of the year. Meanwhile, the reflection I have been doing is for how fortunate I am for the work I do. I love working with children one-on-one, and I've just started working with a new agency for a 4-hour placement each week, giving tuition to those who wouldn't otherwise be able to access it. I've also started tutoring someone in Spanish, which is great as I am only around B1 level, and they have just started learning.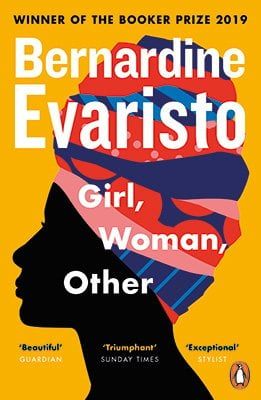 Today I finally finished Girl, Woman, Other by Bernardine Evaristo. I absolutely loved it, and having recently met with my old She Grrrowls co-host Ibizo Lami, who was listening to it on an audiobook for the second time, I really got the sense that it would be a good book to read again with the knowledge of having read it once. One of the things that I thought was so great about the book was that you would read something from one character's perspective and agree with them, only to hear a counter-point from another character that made you think in a completely different way. It wasn't so much about wrong and right, but it held multiple truths in coexistence.
I've been enjoying re-listening to all my top tracks on Spotify, and I'm slowly making my way through the 'On Record' playlist, which is incredible so far. I listened to Phil Taggart's Slacker Podcast, interviewing Biffy Clyro, and it just really made me smile and laugh. 'Switched on Pop' was really interesting on 'Unlocking the Rhythms of Rosalía'. A Zach Sang interview with Poppy was weird and wonderful, and I appreciated how she spoke about being softly spoken and commented 'I like my volume', when it was brought up. There were a couple of podcast episodes from Skullcandy, including one on Tommy Genesis, and so it was great to hear more about her. The podcast 'Dissect' came across as quite robotic in its delivery, but the dissection for Beyoncé's 'Lemonade' was really intriguing.
I watched 'Prince Avalanche', which was a really moving story of two brother-in-laws painting road lines, which was equal parts hilarious. I want to share more about the things like this that I come across. I feel like I haven't really achieved the things I wanted to this year, but seeing as we're in a pandemic, maybe I should give myself a break and appreciate the things I have done. Next year, I would like to focus less on productivity and more on carving out the time for my creative practice as well as my more regular, paid work, and to have more time on Sundays for reading and relaxing and maybe even watching more films.