As previously mentioned, last Thursday was the Roundhouse Poetry Slam. The results are in and Elliot Waloschek won first place, with the runners up being Syd Wilmot, SAF S2E and Amani Saeed. I was rooting for Amani, as well as Ruth Awolola and Oshanti Ahmed. When it came to it, I voted for Amani, but I wished I'd been able to vote multiple times for the others too. But alas, as host Toby Campion said: the points aren't the point, the point's the poetry. Though that prize money…
Anyway, I remember hearing Elliot's first poem about "stealthing", and it stood out and it was very rich in language, and I immediately wanted to hear it again. I felt like Ruth's second poem was really joyous, and that is always refreshing to hear. Whilst Amani packed a punch with both poems, her second poem was really bold, a poem that seemed to be partly about white fragility, its ending open to interpretation, but perhaps there to provoke you into thinking about what the difference is between the list of insults given to white people to those of other races, as well as to feel the weight of hate speech, and what it actually means.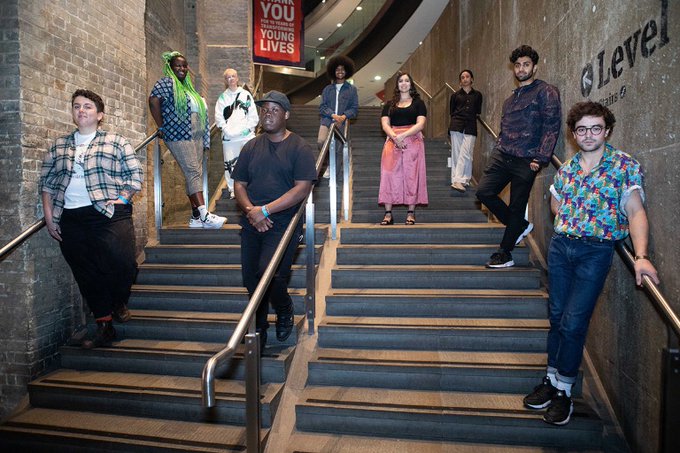 The thing about the Roundhouse Slam is that it has heats to go through, so everyone involved is a high-calibre poet. I remember being so upset at my final chance of being in the slam and I didn't even make the heats. Roundhouse lovely, comedian and (ex)-spoken word artist (once a poet, always a poet…), Jack Rooke really cheered me up about it. I mean, it wasn't like I was going to win if I couldn't even get through the heats, was it? I did meet some amazing poets who I'm still in touch with today, such as Malaika Kegode and Ciarán Hodgers, who are doing great things in poetry still.
Meanwhile, this week has been hectic, and filled with admin and emotional upheaval after thinking I would have to self-isolate from the start of the week, to being told my contact's positive Covid test was void.